This page is dedicated to the appreciation of Dr. Reinhold Aman (a.k.a. The Cat-Man of Lompoc), the editor of Maledicta, the international journal of verbal aggression. Dr.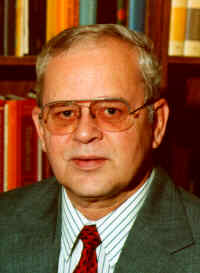 Aman, whom Big Dave has actually seen on television, is a former university professor of medieval literature and philology. Note: Don't confuse Dr. Aman's Maledicta with the internet occult book seller of the same name.
Maledicta:The International Journal of Verbal Aggression is sponsored by the International Maledicta Society and published every six months, Fate willing. The publication provides information and entertainment by its unique mixture of scholarly and popular, serious and witty, long and short, important and ephemeral material about English and many other languages. Maledicta specializes in uncensored studies and glossaries of offensive and negatively-valued words and expressions from all languages and cultures, past and present. Its main areas of interest are the origin, etymology, meaning, use, and influence of verbal aggression and verbal abuse of any kind, as well as language usually considered vulgar, obscene, or blasphemous. Topics cover most academic fields especially anthropology, folklore, languages, lexicography, linguistics, philology, psychology, and sociology.
To obtain more information about Dr. Aman's work, visit his Maledicta Press web site or write to Maledicta Press, P. O. Box 14123, Santa Rosa, CA 95402-6123.